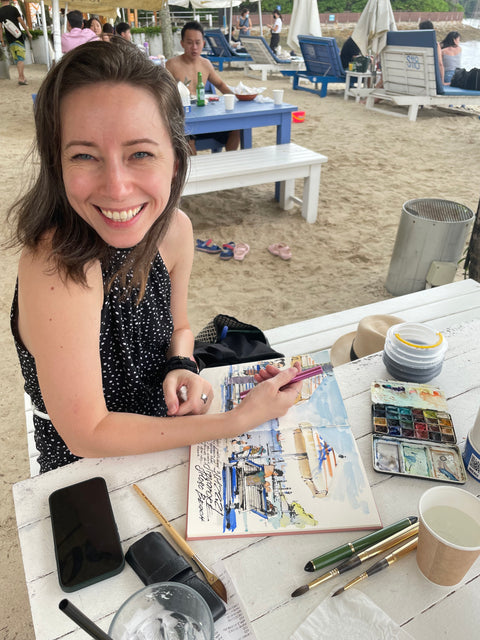 About me
Hi! I'm Alena Gastaldi, a full time watercolour artist and travel sketcher with slight obsession with interiors and beautifully crafted objects.
Hailing from an old Russian town from which the first Romanov tzar came, I however had less than a royal life in a modest family of an airplane mechanic and a nurse.
I was always happy where I was! But a keen curious mind eventually led me to Singapore. There I designed corporate headquarters and 5 star hotels, painted in watercolours, taught travel sketching workshops until eventually burning out.
In November 2022 I decided that it's time to end my 13 year interior design career to embrace being what I always knew I was - an artist. I never looked back.