Old fountain pen store (Creutz et Fils) (40x30 cm)
Regular price

$600.00
Sale price
Pickup currently unavailable
Share this with someone just like you!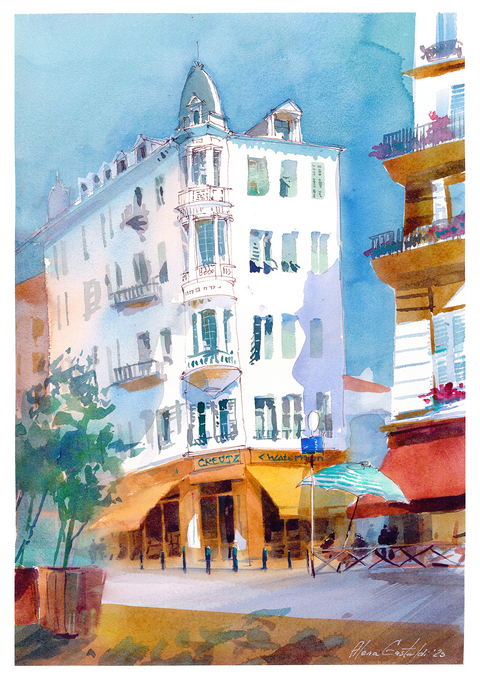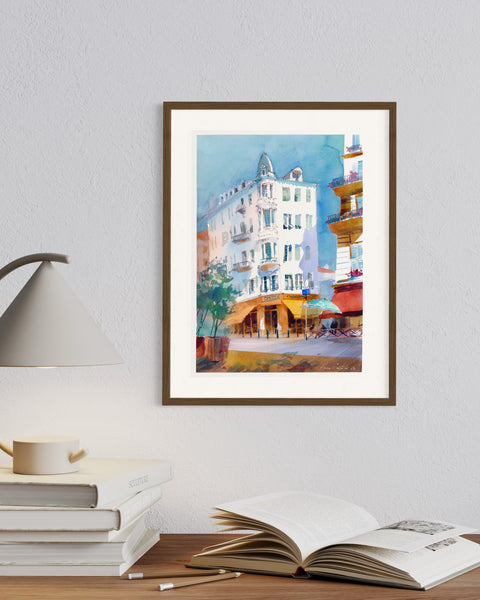 Step into a world of wonder at Creutz et Fils, an age-old pen store nestled in a majestic corner building. As the evening sun casts a golden glow, the vibrant orange awnings beckon you closer. Here, pens whisper tales of distant lands, their ink flowing with dreams and inspiration. Each stroke of the pen weaves a story of its own, just as mine did.

Size: 40x30 cm, comes unframed
Materials: Original painting, watercolour and ink on paper
Note: the colours might slightly differ due to various screen settings.