Sleepless Mornings (40x30 cm)
Regular price

$600.00
Sale price
Pickup currently unavailable
Share this with someone just like you!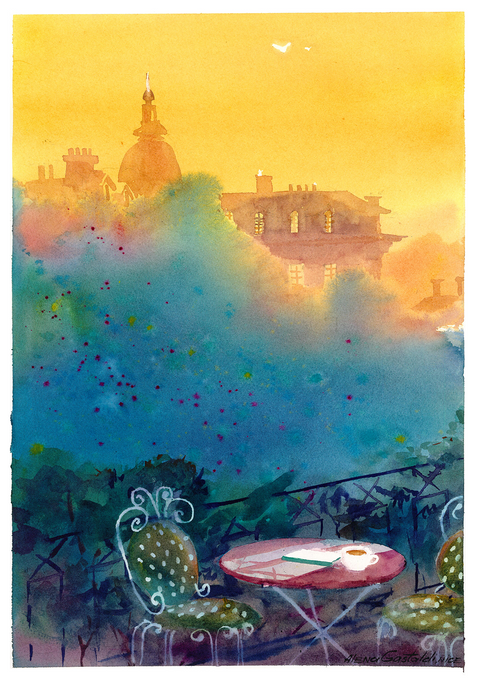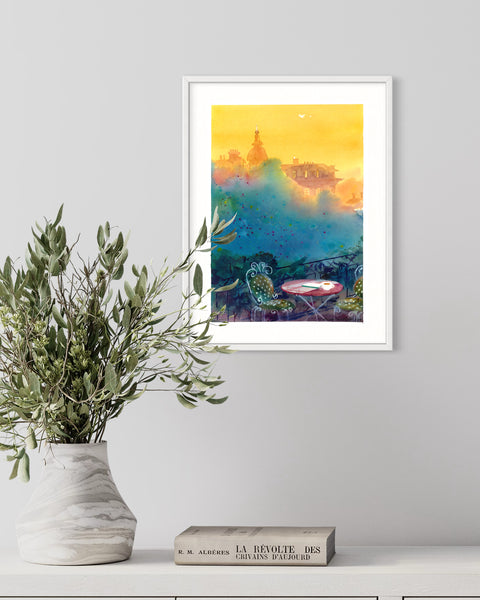 In the gentle embrace of early morning haze, an ornate balcony extends a moment of tranquility with its delicate chairs, a cup of coffee and an open book, patiently waiting for your return. The silhouetted city stands witness to the unfolding tale, as the hills of the French Riviera awaken in a symphony of golden hues, a secret spectacle for the restless souls who find solace in sleepless mornings. Amidst those distant hills, a yearning for adventure awaits those who dare to follow the whispered promises of the newborn day.

Size: 40x30 cm, comes unframed
Materials: Original painting, watercolour and ink on paper
Note: the colours might slightly differ due to various screen settings.